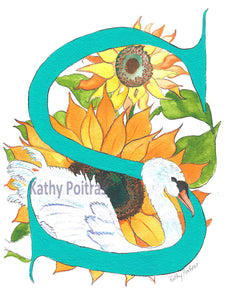 Illustrated letter Wall art, nursery art. Personalized art, Letter S for Swan and Sunflowers.
What you get is a signed print on fine art inkjet paper. It looks and feels like a watercolor painting. 
 Kathy,
Please note the watermark will not be on the actual print that you purchase. It is for internet viewing only.